Swimsuits for All About Us
We celebrate all bodies big and small. We
believe women should be
proud of their bodies
and should be comfortable in their skin.
We offer swimwear for all women between sizes 4-40.
When it comes to style, we've got options—
and a promise that
you will find your perfect fit.
You deserve to feel great!
WE NEVER COMPROMISE:

QUALITY FOR DESIGN

FIT FOR FUNCTIONALITY

DESIGN FOR PRICE
Designed for you by the swim experts.
Best Fit
Fit tested on real people of every
size, each garment is evaluated
using 40 points of measure to give
you the best fit possible (really).
Thoughtful Construction
From high-quality, stay-put fabric, to
no-quit elastic that goes the distance,
to cups that don't collapse, every
part of our suits serves a purpose.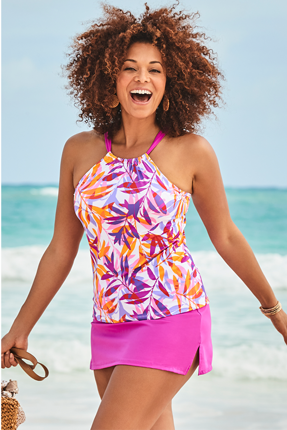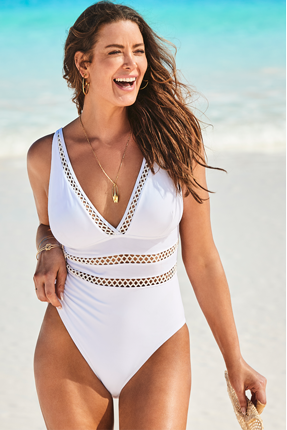 Uncompromised Style
Season after season, our design
team travels the world in search of
inspiration for each new collection,
bringing you more of what you want.
Our Promise
We promise that every garment we create is designed with your needs in mind. In fact, we think of you as part of our team! We will always support you and give you the perfect fit, the highest quality fabrics and the most variety of coverage options to suit your every need. How's that for commitment?