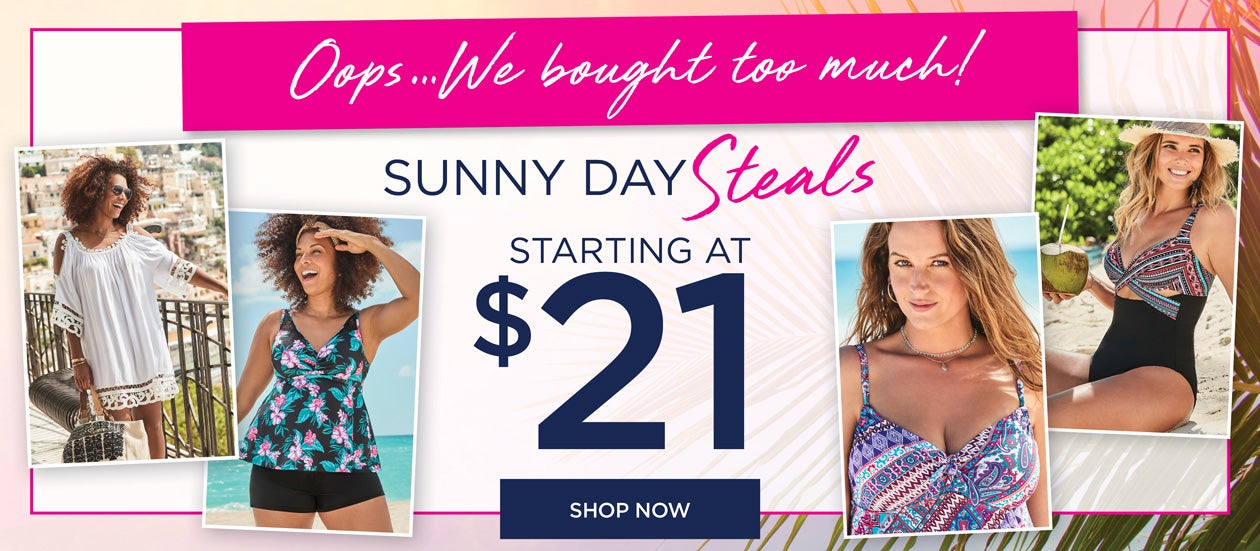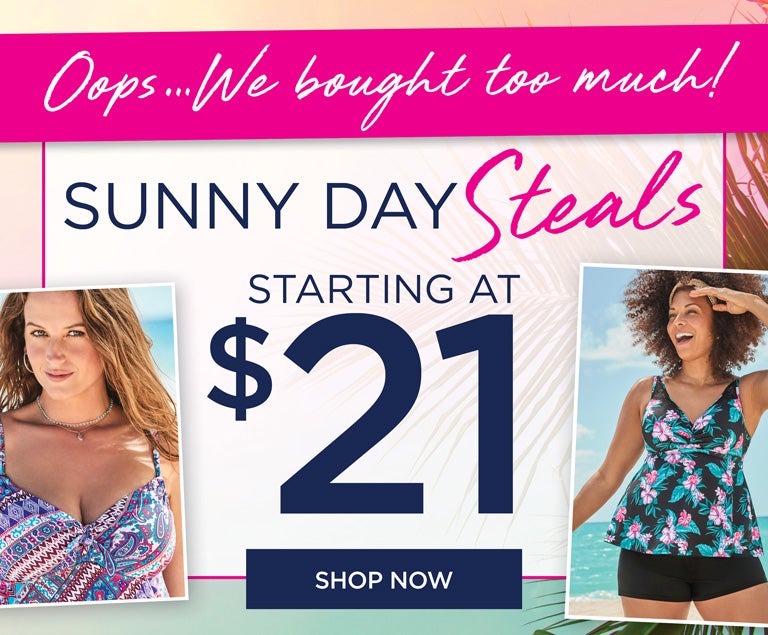 Oops... We bought too much! SUNNY DAY STEAL STARTING AT $21 - SHOP NOW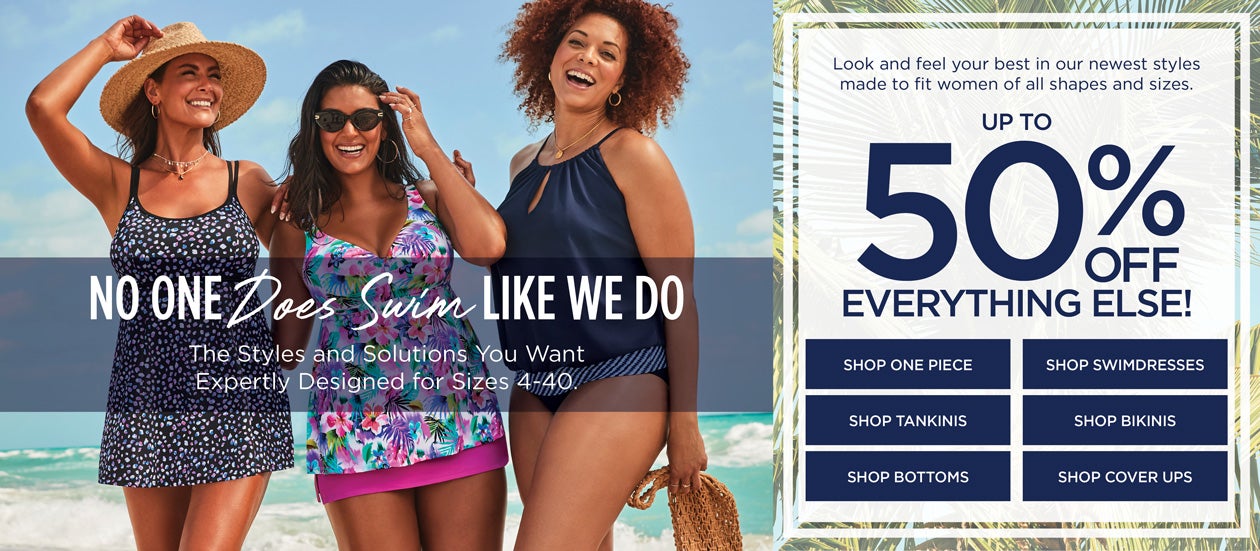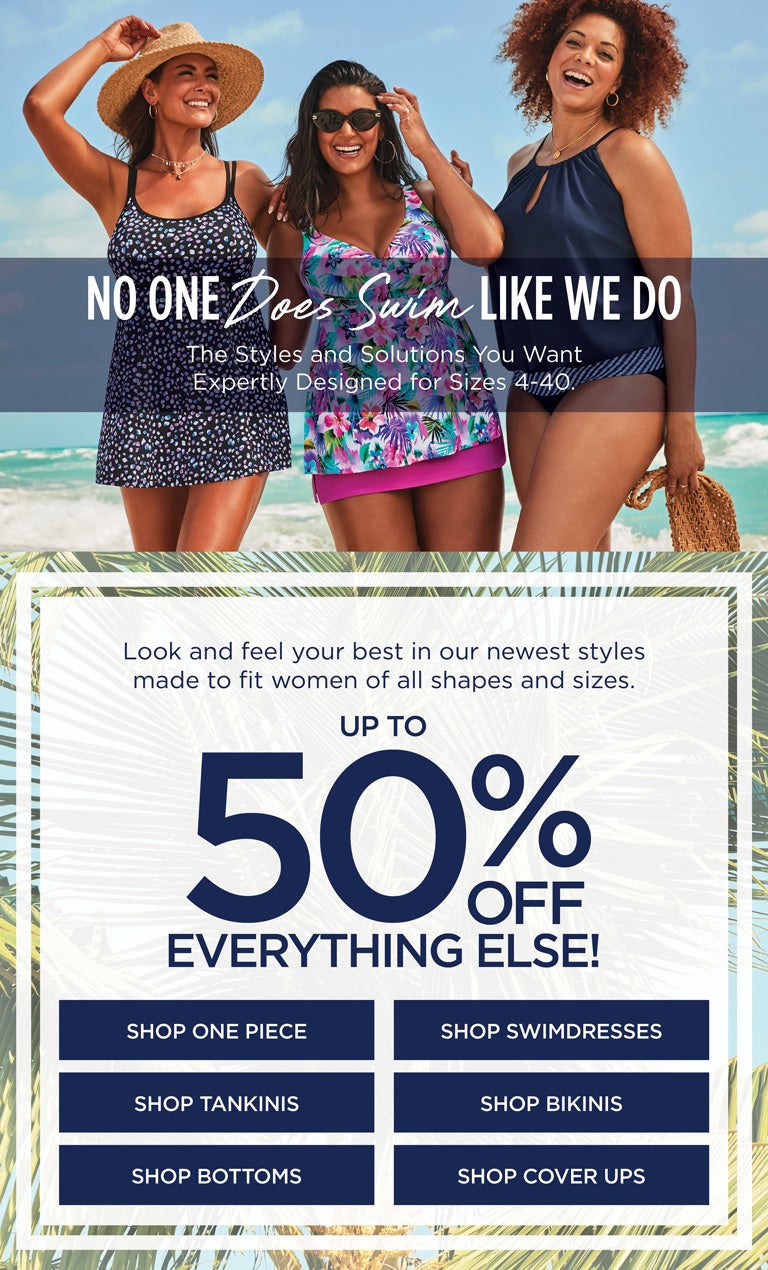 NO ONE DOES SWIM LIKE WE DO - The styles and solutions you want expertly designed for sizes 4-40.
Look and feel your best in our newest styles made to fit women of all shapes and sizes.
UP TO 50% OFF EVERYTHING ELSE!
Exclusively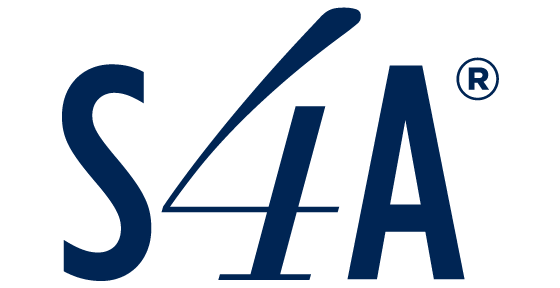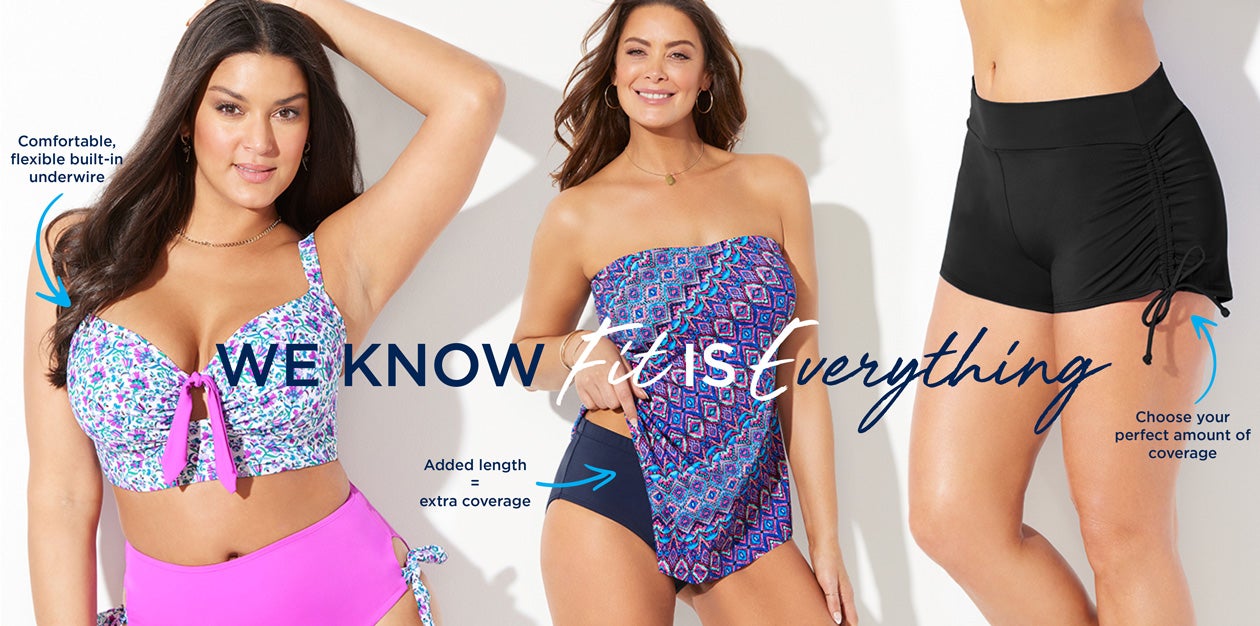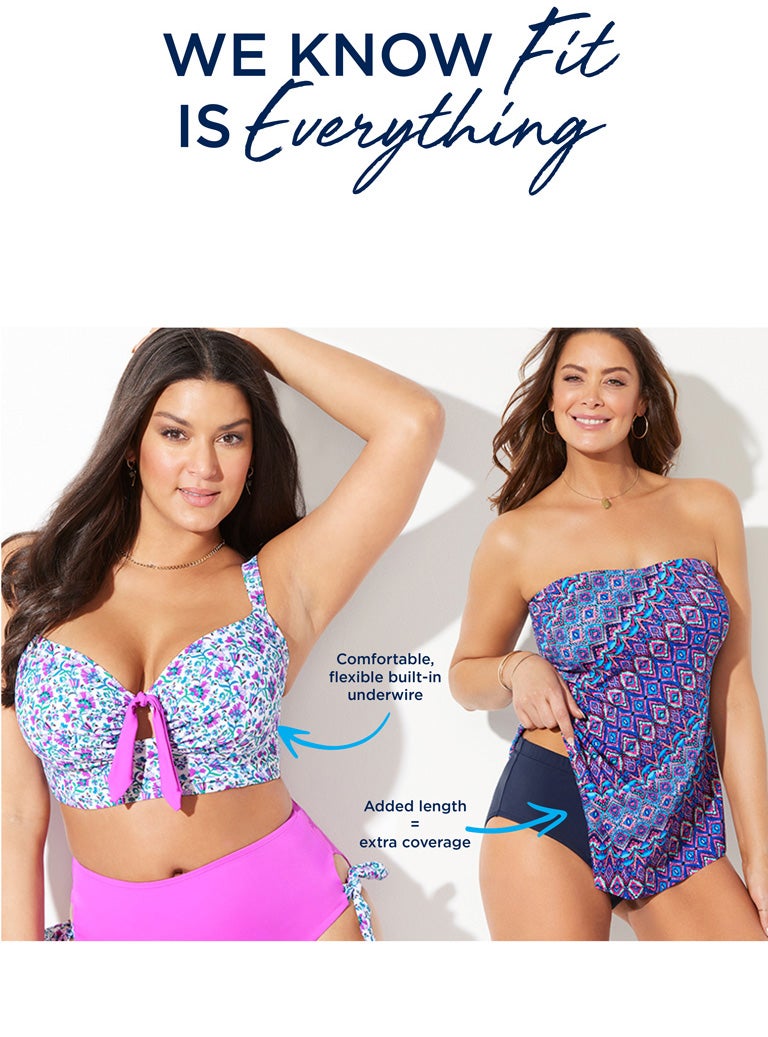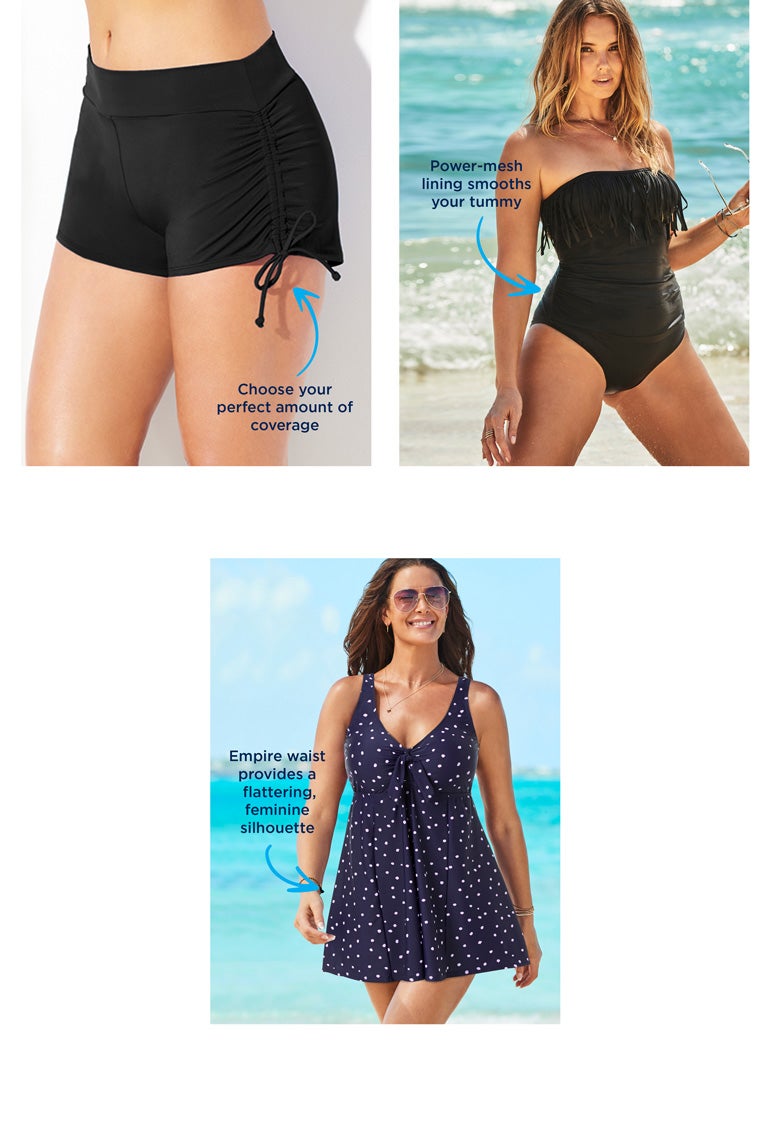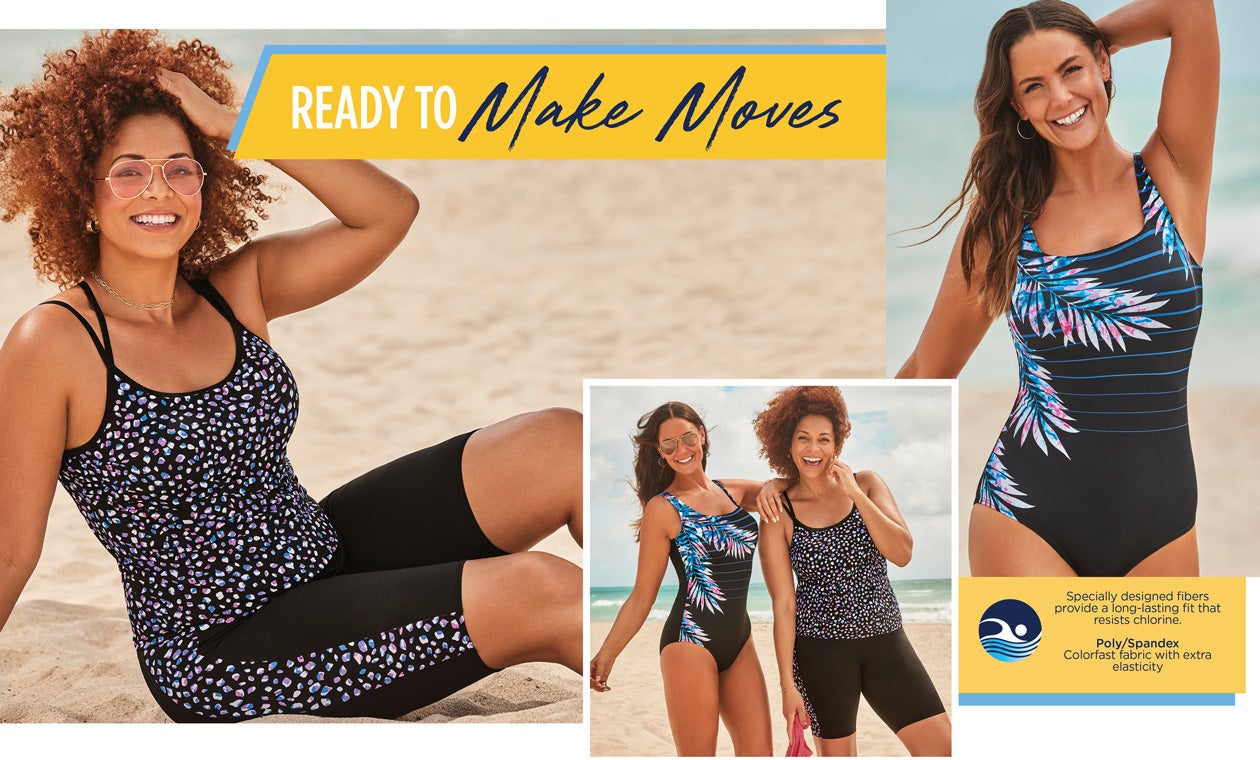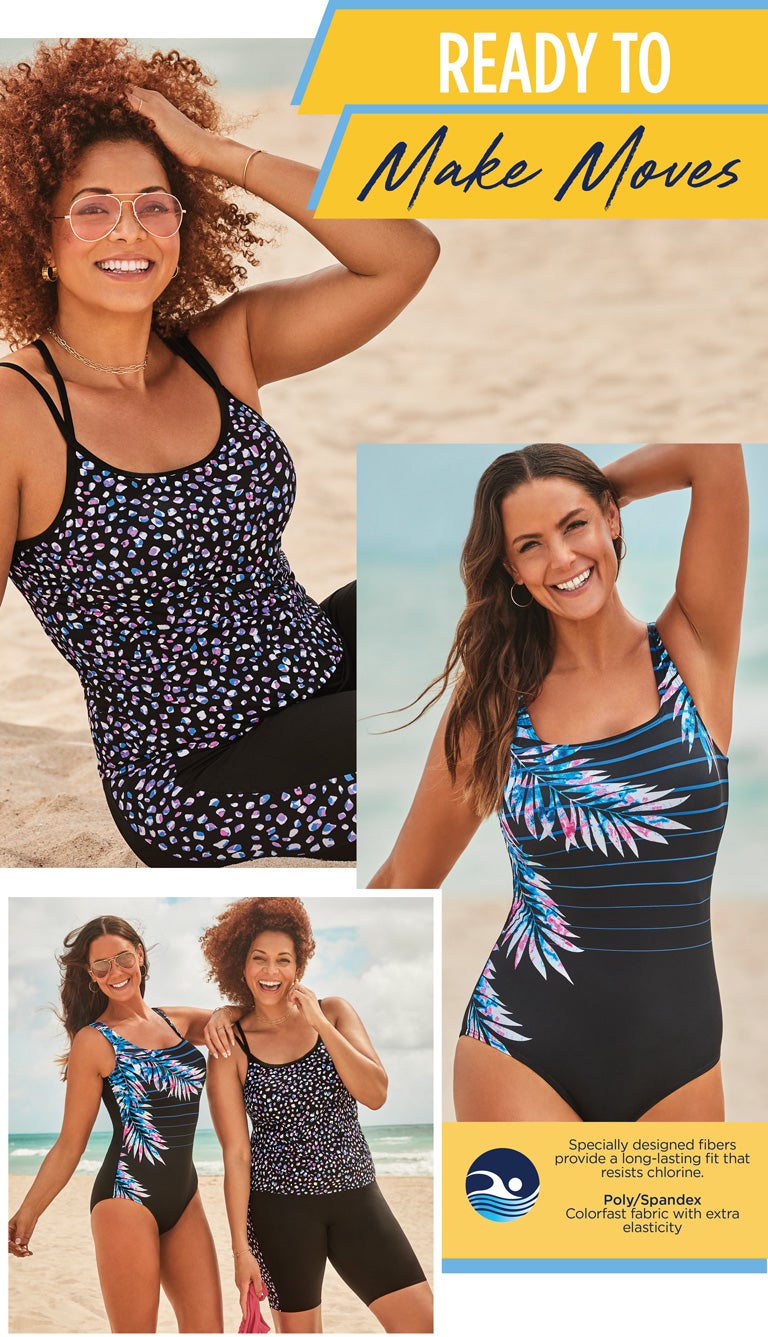 Whether you're swimming,
stretching
or striking a
pose, these styles are
made
to move with you.
SHOP CHLORINE RESISTANT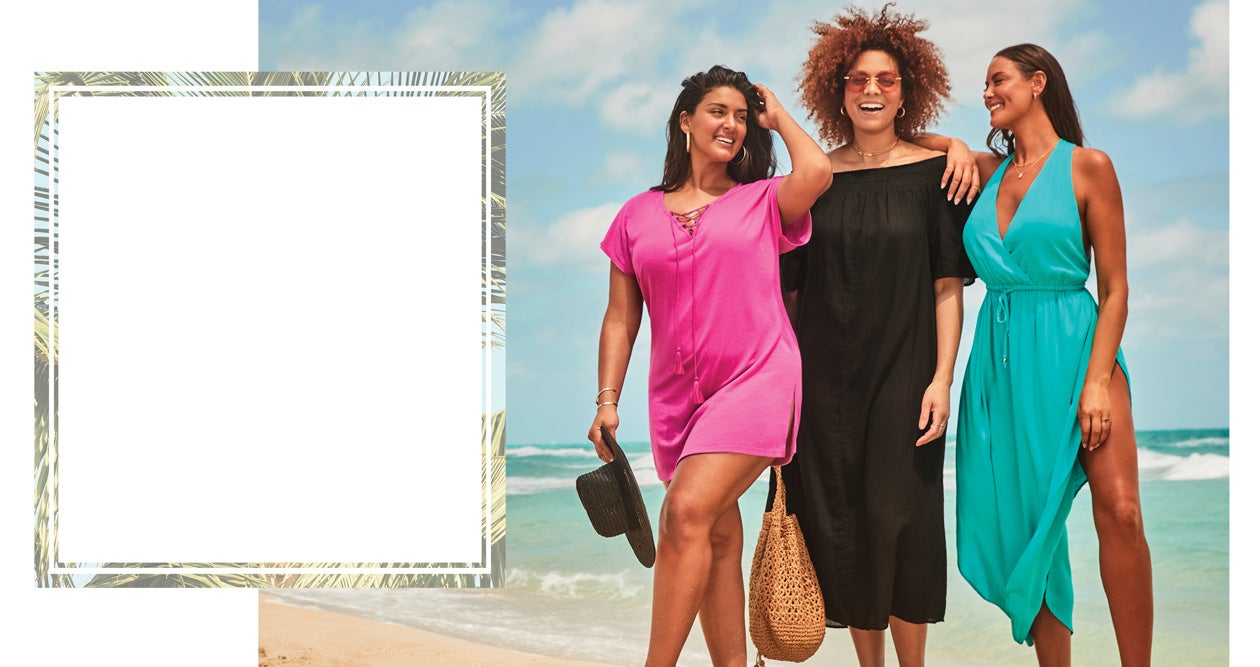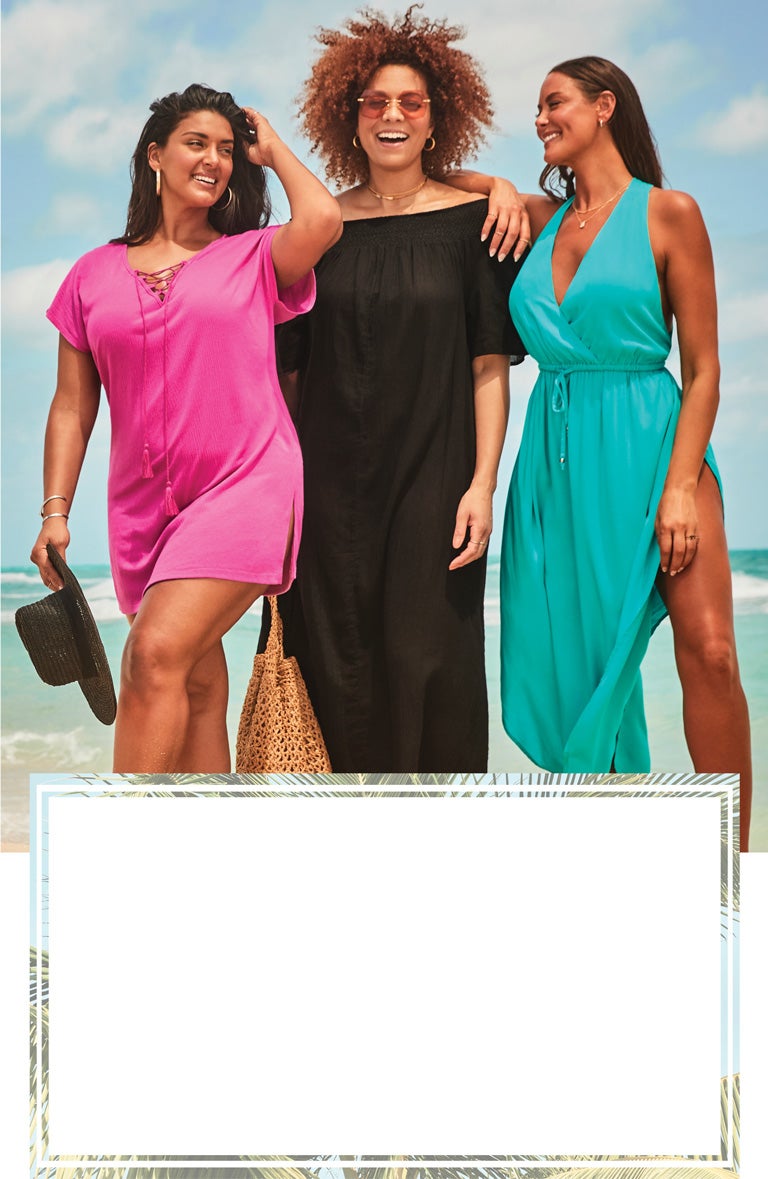 Day
(to Night)
Versatility
Our cover ups come in all styles and
lengths
and are so easy to wear…
everywhere!
SHOP COVER UPS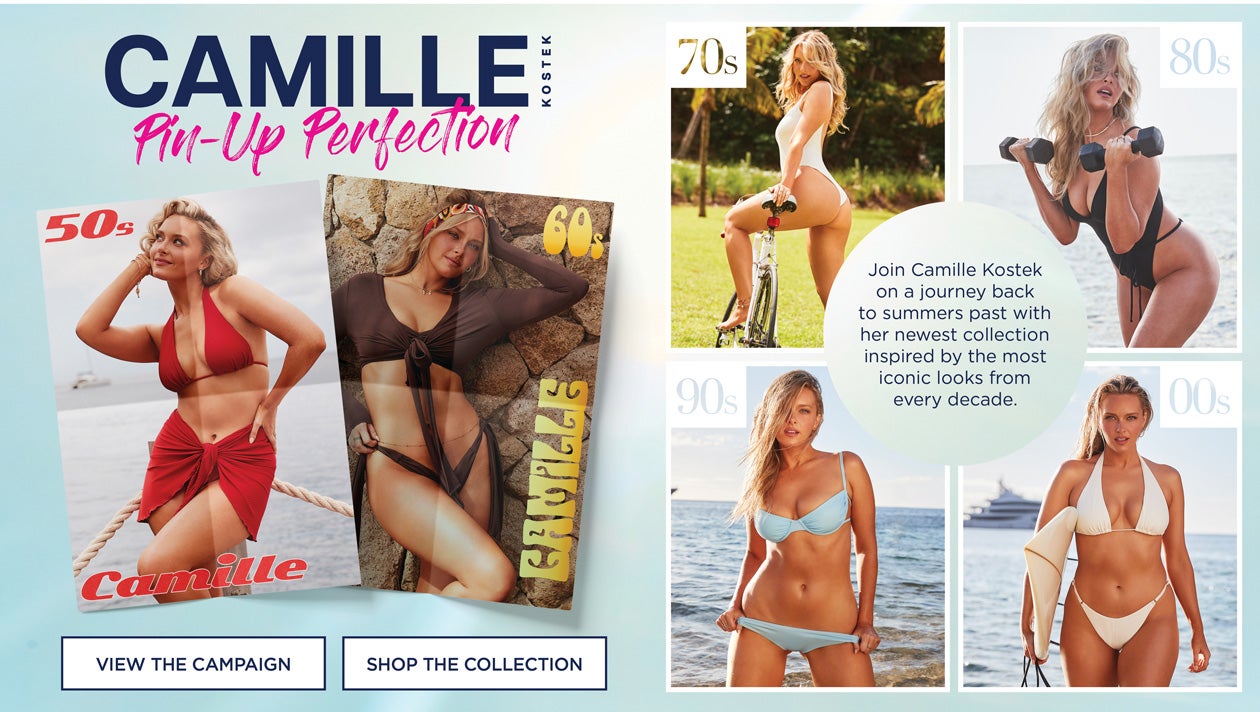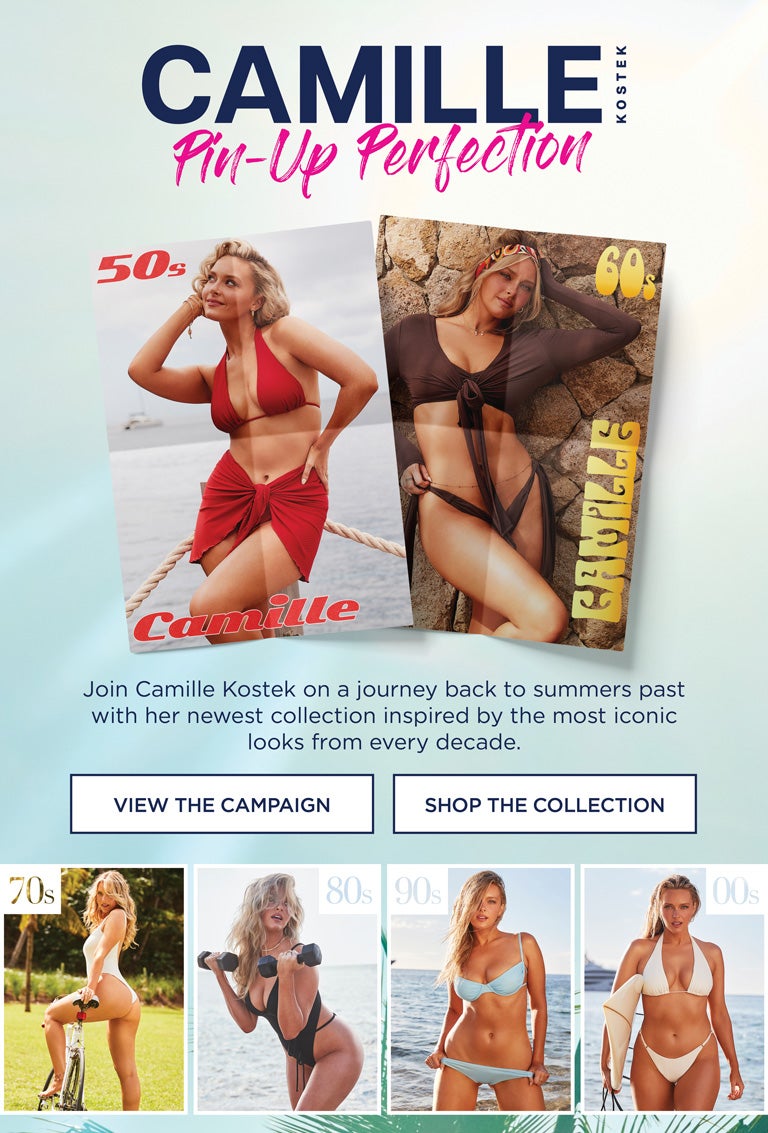 CAMILLE KOSTEK - Pin-Up Perfection
Join Camille Kostek on a journey back to summers past with her newest collection inspired by the most iconic looks from every decade.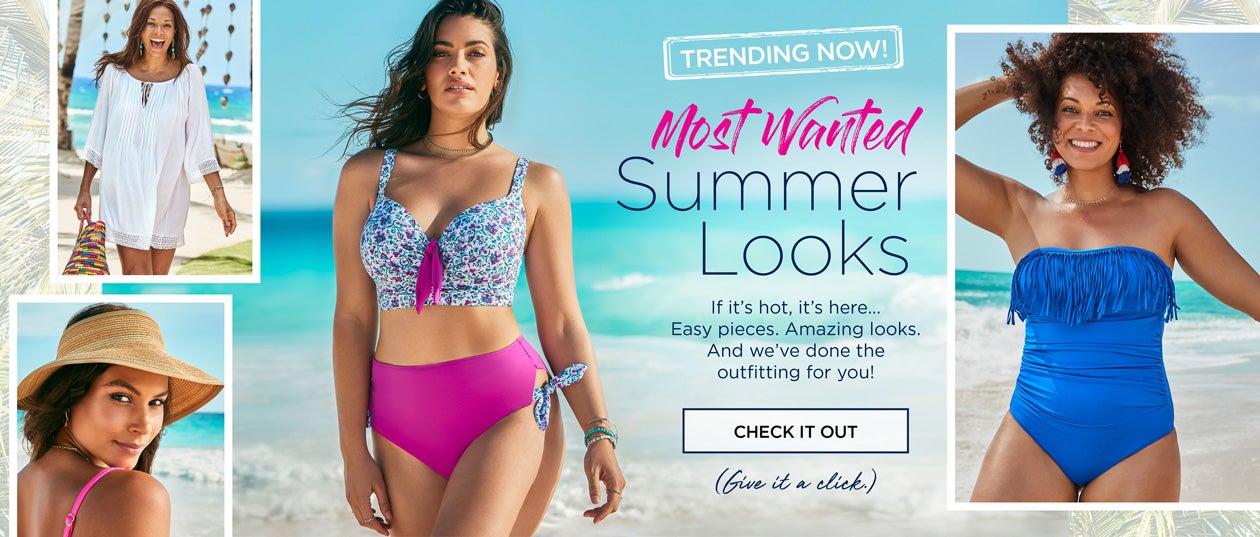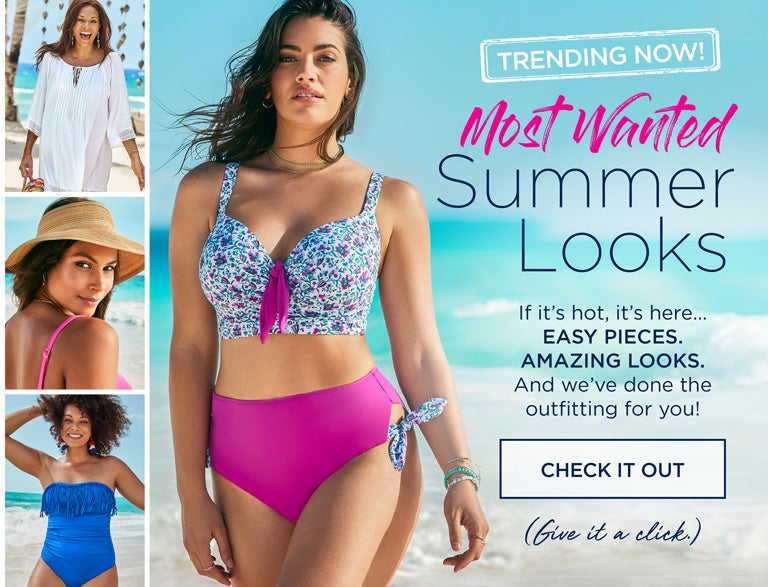 Trending Now!
Most Wanted Summer Looks
If it's hot, it's here... Easy pieces. Amazing looks. And we've done the outfitting for you!